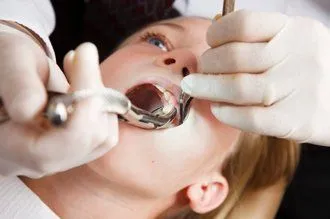 Dr. Rowe has more than 30 years of experience performing extractions of all types. Most tooth extractions can be done right here in our office. If needed, we will refer you to a local oral surgeon if it is determined that the case should be performed by a specialist.
If you require an extraction, Dr. Rowe will first ensure your comfort by providing a local anesthetic. Then, using modern techniques, he will carefully remove the tooth. To prevent bone loss, Dr. Rowe can place a socket preservation graft, especially if an implant is to be considered later. The extraction site is usually sutured to minimize bleeding and discomfort. Dr. Rowe will provide you with postoperative instructions to help you heal quickly, comfortably and without side effects.
He will also discuss treatment options with you to help fill the space created by the extraction. Some of these treatments include a single-tooth implant with a crown, a fixed bridge or a removable partial denture. Each treatment option comes with its own benefits. For example, most implants and crowns look so natural that it is nearly impossible to tell you've received a tooth extraction.
If you need or think you may need an extraction, visit the office of Samuel V. Rowe, DMD to discuss your options. We are located in Ft. Pierce and proudly serve the Treasure Coast with comprehensive general and cosmetic dentistry. Contact our office to schedule your first appointment.